Now affordable protection is available to prevent random audits and investigations from devastating your cash flow and affecting your business viability.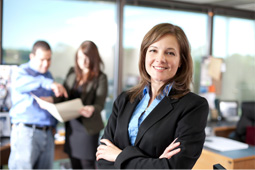 Random government audits, reviews and investigations are increasing in number and scope every year. For many businesses it's a case of when you will be audited rather than if. It could start with a BAS, Super or Workers Compensation inquiry and spread to your whole business. Responding to the government inquiry or audit could take your accountant hours and cost your business thousands of dollars.
To make matters worse, these audits are carried out not only by the ATO, but a whole range of State and Federal Government agencies.
If your business or individual return is subjected to a random audit, review or investigation, you are responsible for the costs involved in providing the required information. Even a simple enquiry can require hours of work by your accountant to respond effectively ' even if your records are up to date and you have done nothing wrong.
Tax Audit Insurance Australia is specifically designed to be affordable for small to medium sized businesses. Tax Audit Insurance Australia covers more audits than any other cover, pays claims more quickly and easily and is transportable from one accountant to another.
If you receive an enquiry from a government agency such as the ATO, you simply pass the enquiry or audit onto your accountant and then pass their invoice on to Tax Audit Insurance Australia. We then pay you directly.
Tax Audit Insurance Australia allows you to get the best help available because it covers the cost.
Benefits for you
Covers the cost of expert help responding to government audits and enquiries
Covers accounting fees involved in responding to audits and enquires of your lodged returns including those from previous years
Covers specialist's professional fees if a tax expert or lawyer needs to be engaged for an opinion or defence
Portable from one accountant to another ' you can choose who you wish to help your business
Covers the broadest range of reviews including Income Tax, High Net Wealth reviews, BAS, GST and FBT
Ensures your cash flow and ability to attend to your business are not affected by government enquiries and audit.
Provides 100% coverage
Is tax deductable
Simple and easy to claim
Underwritten by Insurance Australia Limited ABN 11 000 016 722 AFSL 227681 trading as CGU Insurance
Contact Us
Contact Tax Audit Insurance Australia now for more information.